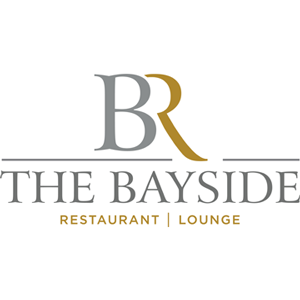 Bayside Restaurant | Lounge
240 Dogwood Street
Bayside Restaurant | Lounge
240 Dogwood Street, Parksville, BC
---
The Bayside Restaurant and Lounge is proud to be one of Parksville's premier dining experiences, showcasing the best of local ingredients, sophisticated flavours and graceful service.
The Bayside is excited to offer the following paired menu, showcasing the freshest ingredients grown, foraged, caught & distilled right here on Vancouver Island.  This pairing has been designed to excite the palate, combining the bold flavours of autumn with an echo of the fun & light themes of the summer just past.
---
Island Taste Trail Feature
Shared tapas "for 2"
Tapas de la Mer
Pan Seared West Coast Crab Cake, Garlic Butter Jumbo North Pacific Prawns, Roasted Red Pepper Romesco, House Grown Microgreen, Fennel & Radish Salad.
Paired with:
VI Forager's Negroni
Stillhead Distillery London Dry Gin, Award Winning Esquimalt Handcrafted Rosso Vermouth, and Pacific Rim Hand Foraged Barkley Sound Salmonberry Liqueur
Feature price: $40.00 + tax
---
OPEN
Sunday to Thursday from 8:00 am to 10:00 pm
Friday and Saturday from 8:00 am to 11:00 pm