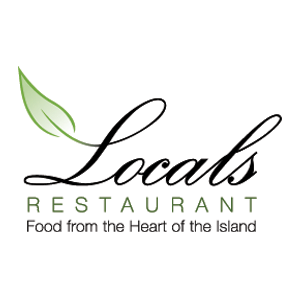 Locals Restaurant
1760 Riverside Ln., Courtenay
Locals Restaurant
1760 Riverside Ln., Courtenay
---
Locals Restaurant celebrates the uniqueness of the Comox Valley and Vancouver Island. Their menu shows a strong commitment to local environmental sustainability, local agriculture and aquaculture and high quality standards. They showcase their passion by putting a name to all their local suppliers and identifying them on the menu.
The kitchen team offers many options suited for specific dietary requirements and preferences. Vegetarian, vegan and gluten free offerings appear on menus.
Covered deck and take out service are available. Reserve your table today to experience local flavour and to dine in casual elegance.
---
Island Taste Trail Feature



Shared "For 2"
CHOOSE ONE APPETIZER:
Comox Valley Charcuterie Board for 2
House made terrine or pâté, locally sourced smoked ham, sausages, salami, with beet boiled egg, bacon fig jam, pickled vegetables and assorted crostini
or
Caramelized Brussel Sprouts for 2
Oven roasted Brussel sprouts topped with toasted walnuts, crispy prosciutto, crumbled Blue Claire cheese and balsamic reduction
or
Artisan Cheese Board for 2
Assorted Natural Pastures and Little Qualicum Cheeseworks cheese selection, served with candied nuts, dried, fruit confit and homemade biscotti
or
Seared Scallops & Pork Belly for 2
Pan seared four jumbo scallops and fennel seed infused Tannadice Farms pork belly served on carrot purée, wilted curly kale, coconut cream
CHOOSE TWO PAIRED BEVERAGES:

Lighthouse Brewing Co.
Pint of Locals Lager or Race Rocks Amber Ale
or
Hester Creek Estate Winery
5 oz. Glass of white Pinot Gris or
Red Cabernet Sauvignon
or
Wayward Distillery
Fresh Rosemary G&T
or
Sparkling Lavender Lemonade Mocktail
Feature Price:
$35 for two
Available from 2.30 pm to 5 pm
---
OPEN Seven Days a Week
Lunch is served from 11:00 am to 4:00 pm
Dinner is served from 4:00 pm to 8:30 pm
A La Carte Brunch Saturdays & Sundays from 10:00 am to 2:00 pm