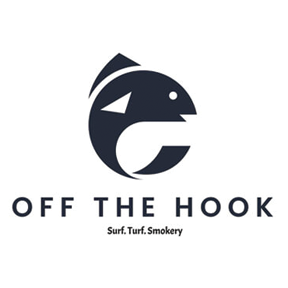 Off The Hook Surf Turf Smokery
1588 Boundary Crescent
Off The Hook Surf. Turf. Smokery
1588 Boundary Crescent, Nanaimo, BC V9S 5L5
---
Fresh, seasonal and globally inspired cuisine is on the menu at Off the Hook. This is a fun and casual restaurant specializing in contemporary seafood driven menu. You can enjoy your favourite menu items in their relaxed dine-in or outdoor seating or in the comfort of your home.
Their globally inspired menu showcases a diverse range of fish, quality in house smoked meats, tacos, burgers and bowls. Full line of chef curated grab and go is also be available for your comfort.
---
Island Taste Trail Feature
Tacos
Paired with: your choice of Longwood Brewing Beer
Feature Price: $20.00 + tax
Available from 3:00 to 5:00 pm. Gluten-Free.
---
OPEN:
Now Open 7 Days a Week 11:00 am – 9:00 pm