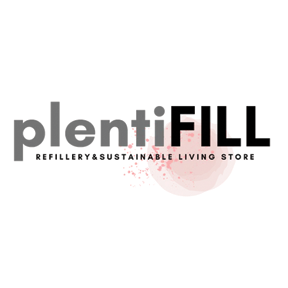 plentiFILL Refillery & Sustainable Living Store
163 Kenneth Street
plentiFILL Refillery & Sustainable Living Store

163 Kenneth St, Duncan  V9L 1N5
---
PlentiFILL is a refillery and sustainable living store, in downtown Duncan with the hope of encouraging waste reduction and a greener way of life.
If you haven't been in to see all the "no plastic" items they have in store, you should head in and check it out! Bring your empty glass containers so you can fill your own!
They are on the Island Taste Trail to feature their house made Kombucha. Kombucha is a fermented, lightly effervescent, sweetened black tea drink known for it's health benefits.
---
Island Taste Trail Feature
3 businesses working together to feature great local tastes!
House brewed Kombucha, 2 flavours are always available. Pick up a 500 ml single serve or refill your 500 ml/1 l growlers.
Paired with: Go next door to Kahuna Burger or Aloha Bowls and enjoy a free Dole Whip when you purchase the burger or poke bowl of your choice.
---
OPEN:
Monday to Friday | 10:00 am – 5:00 pm
Saturday | 10:00 am – 4:00 pm
Sunday | 12:00 pm – 4:00 pm