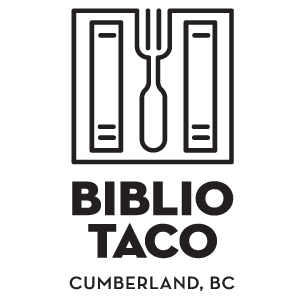 Biblio Taco
2724 Dunsmuir Ave

@

Cumberland



Biblio Taco
2724 Dunsmuir Ave, Cumberland
---
Biblio Taco was created to feed the appetite of Cumberland's adventurous, active, artistic community. They fall in love with Mexican food culture and are excited to share this culinary tradition with the Comox Valley.
The menu brings a little southern warmth up north, adding in the West Coast influence. They make their food from scratch, using local meats, fish, and fresh produce. Even their hot sauces are made fresh in house.
Their tacos and burritos are perfect for after a long ride, a day at the lake or on the slopes.
---
OPEN:
Tuesday to Sunday 11:00 am to 8 pm