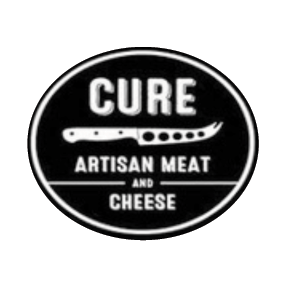 Cure Artisan Meat and Cheese
5-1400 Cowichan Bay Rd
Cure Artisan Meat and Cheese
1400 Cowichan Bay Rd, Cobble Hill  V0R 1L3
---
Cure Artisan Meat and Cheese is Cowichan Valley's premier charcuterie shop, featuring house made pates, sausages and cured meats as well as a large selection of local and imported cheese.
They are a specialty grocery of high-quality Italian and European imports, as well as Vancouver Island and Gulf Island treasures such as chutneys, hot sauces and honey. Cure produces daily sandwiches, pastries, and seasonal soups. In their freezer case you can find many pre-made ready to heat meals, bone broths, and specialty meat pies. Whether it is for everyday enjoyment, entertaining, or showcasing the products of the Island to out of town guests, The Cure has something for you.
---
Island Taste Trail Feature
Smoked Cheddar and Bacon Mac and Cheese
This is a pick-up and to-go item.
Feature price:
Small $8.99
Medium $11.99
Large $15.99
Paired with: Piqbau Vally Cider Co. Cider
---
OPEN:
Monday to Friday | 10:00 am – 6:00 pm
Saturday and Sunday | 10:00 am – 5:00 pm