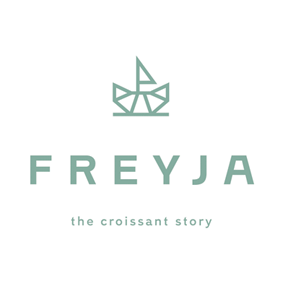 Freyja – The croissant story
1080 Shoppers Row
Freyja – The croissant story
1080 Shoppers Row
Campbell River, BC, V9H 2C6
---
Freyja is a locally owned Scandinavian-style croissant bakery and coffee shop.
This beautiful bakeshop aspires to become an everyday location for the local community for coffee and outstanding Viennoiserie pastry, as well as a culinary destination for people visiting Vancouver Island.
Their recipe is based on Danish traditions that showcase Scandinavian minimalism and perfectionism. Their butter croissants have 27 layers, all of which are visible after baking, along with the incredible golden brown, flaky exterior and soft, fluffy interior that we all love so much.
---
Island Taste Trail Feature
Small plate, choice of a croissant of the followings: almond, pistachio, chocolate cream, raspberry jam
Paired with: French Press Coffee Latte or Cappuccino
Feature Price: $12.95
Served daily while supplies lasts.
---
OPEN:
Monday – Sunday: 7:00 am – 5:00 pm