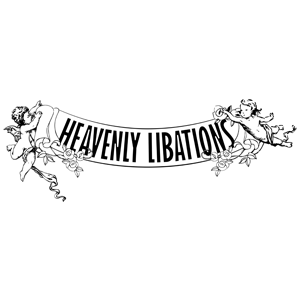 Heavenly Libations
at The Comox Valley Farmers Market
Heavenly Libations
at the Comox Valley Farmers Market
Native Sons Hall + Parking Lot- 360 Cliffe Ave, Courtenay
---
Heavenly Libations makes local shrubs.  No, not the kind that are green and have leaves, but the tasty kind you can drink!  If you haven't heard of them, shrubs follow an ancient tradition of 'drinking vinegars' that combine regional fruit harvests, sugar and vinegar. They are currently big in the cocktail scene as a the flavour base for mixed drinks and mocktails. These drinks are seriously good and your taste buds will thank you for the flavour adventure.
They don't cook or pasteurize their Shrubs, and this "raw approach" gives them a distinctive fresh fruit flavour they feel is far nicer on the palate.  This does mean that their Shrubs need to be refrigerated.
---
Island Taste Trail Feature
For a unique pairing, they are creating cocktails with local small batch spirits maker Wayward Distillery.
To make a Taste of the Valley cocktail, they suggest 1 oz Shrub of your choice, 1 oz of wayward gin, ice and soda.
A bottle of Shrub is $21 + tax and is 12 servings. Head to the Wayward Distillery booth for the pairing to complete the cocktail!
---
OPEN:
Visit the Comox Valley Farmers Market Saturdays from 9:00 to 1:00 pm