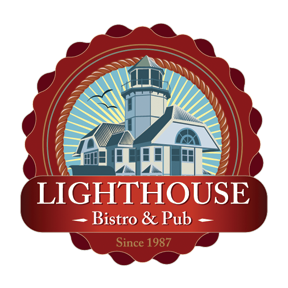 Lighthouse Bistro & Pub
50 Anchor Way
Lighthouse Bistro & Pub
50 Anchor Way, Nanaimo, BC V9R 7B5
---
Located on the Waterfront, the setting is a perfect place to dine indoors overlooking the stunning harbour or outside on the waterfront patio. They serve a delectable array of fine cuisine to gourmet burgers in the Bistro and the Pub!
Both sides features tasty craft beers and wines from around Vancouver Island and British Columbia. They have a great selection of appetizers, delicious entrees, and a fantastic waterfront view.
---
Island Taste Trail Feature
Garlic Shrimp and Mushroom Bowl
Paired with: local beer of your choice
Feature Price: $16.00 + tax
Available for Happy Hour from 2:00 pm to 5:00 pm daily. Gluten-free.
---
OPEN:
Everyday 12:00 pm – 8:00 pm