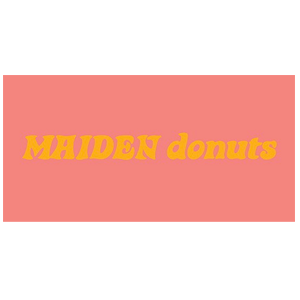 Maiden Donuts
2480 Hardy Rd

@

VEGAN Option



Maiden Donuts
Located in Paradise Plants Garden Centre
2480 Hardy Rd, Courtenay, BC V9J 1T2
---
Maiden Donuts is the Island's only wild donut shop offering sweat, savory and Vegan options. In addition to donuts, they offer pies, foccaccia and cinnamon buns. Everything they make is vegan – and uses local fresh fruit and vegetables, foraged when possible. No spray, no chemical! JUST THE WAY nature intended.
---
Island Taste Trail Feature
Decadent Wild Foraged Vegan Donuts
Paired with:
Maple Oat Latte or Matcha Latte
Feature Price: $4.50 each
Available from 11:oo to 2:15 from Thursday to Sunday.
---
OPEN:
Thursday from 11:00 am to 3:00 pm
Friday from 11:00 am to 2:30 pm
Saturday from 11:00 am to 3:00 pm
Sunday from 11:00 am to 3:00 pm