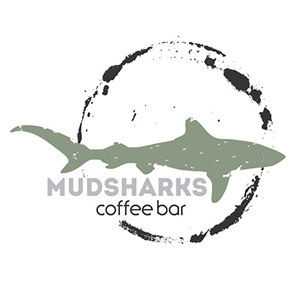 Mudsharks Coffee Bar
255 6th St #111
Mudsharks Coffee Bar


255 6th Street, #111, Courtenay
---
Mudsharks Coffee Bar is located in the heart of Downtown Courtenay. They believe in fresh food, premium coffee 49th Parallel Coffee, and good times.
They offer all day breakfast, lunch, eats, and treats with lots of Gluten Free and Vegan options. All baking and food is made onsite.
---
Island Taste Trail Feature 1
House made muffin
Paired with: Muddy MUSH Latte
Feature price: $5.75 + tax
Available all day.
---
Island Taste Trail Feature 1
Deal for 2:
Mediterranean Platter for Two
Paired with: two 0% Sangria Mocktails
Feature price: $27.50 + tax
Available from 5:00 to 8:00 pm Weekday Nights
---
OPEN:
Monday to Friday | 6:30 am – 8:00 pm
Saturday and Sunday | 7:00 am – 5:00 pm