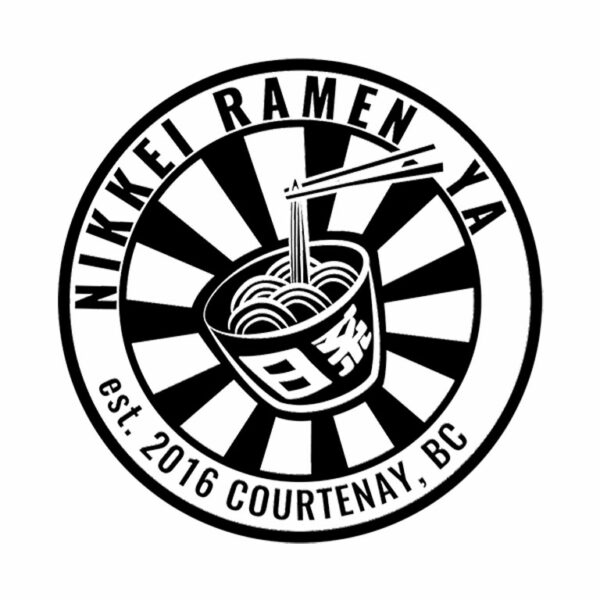 Nikkei Ramen-Ya
320 5th Street, Courtenay

@

Chicken Katsu Feature



Nikkei Ramen-Ya


320 5th Street, Courtenay
---
Nikkei Ramen-Ya is your source for ramen in the Comox Valley. They strive to source ingredients locally: from the hyper-local farms of Merville and Black Creek to the waters of the Salish Sea, from pork and poultry producers down Island to the orchards of the Okanagan. They make noodles from premium wheat grown on the Canadian Prairies and source beer, cider, and sake from local crafts people. Everything is made from scratch, including the noodles and the gyoza skins. Vegan and vegetarian options are available.
They cook their noodles al dente so by the time you sit down to your bowl they're the perfect tenderness. The broth is hot and steamy and has heated the pork belly just enough to make it melt in your mouth. The Ajitama, while optional, are the visual anchor for the presentation of your bowl, and the bowl itself is made of Japanese porcelain designed to keep the heat in just enough.
​They do offer the option for take out… but for maximum enjoyment, dine in! Ramen is best enjoyed hot, right from the pot. Reservations are available for groups of 3 to 6.
---
DINE AROUND Feature – Chicken Katsu Kare
$25 per person
Chicken Katsu Kare:
Japanese-style curry and rice with chicken cutlet
---
OPEN:
Tuesday to Saturday from 11:30 am to 3:00 pm, 4:30 pm to 8:00 pm
Sunday 11:30 am to 4:00 pm