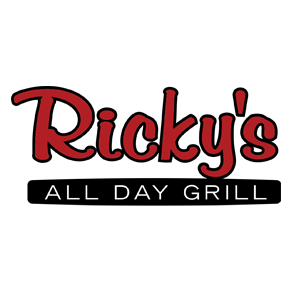 Ricky's All Day Grill
795 Ryan Road

@

Courtenay



Ricky's All Day Grill
795 Ryan Rd, Courtenay
Ricky's in Courtenay is proud to be a locally owned, eclectic family restaurant. If you want to try tasteful hamburgers then our restaurant is the place for you. Call 250.334.9638 to make a reservation.
---
Island Taste Trail Feature
Share for 2:
Tri-cheese blend, Nachos with spicy Angus beef, jalapeno peppers, tomatoes, chives, drizzled with Ricky's ranch sauce, served with salsa, sour cream.
Paired with: Your choice of 2 x 20 oz glasses of Riot Brewing Beers
Feature Price: $20.00 + tax.
Available from 2:00 pm to close. Gluten-free.

---
OPEN:
Sunday to Thursday | 8:00 am to 8:00 pm
Friday to Saturday | 8:00 am to 9:00 pm