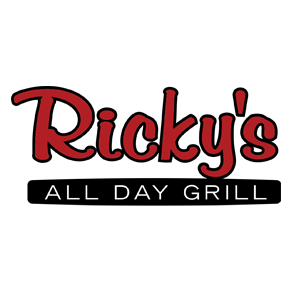 Ricky's All Day Grill
795 Ryan Rd

@

Courtenay



Ricky's All Day Grill
795 Ryan Rd, Courtenay
Ricky's in Courtenay is proud to be a locally owned, eclectic family restaurant. If you want to try tasteful hamburgers then our restaurant is the place for you. Call 250.334.9638 to make a reservation.
---
FOODIE CHALLENGE – Radical Bacon Cheeseburger
$18.59

The Radical Bacon Cheeseburger is a 6oz Angus Beef patty on a toasted Brioche Bun topped with tri-cheese, Ricky's mayo, lettuce, tomatoes, bacon, onion crisps, and finished off with a cheese crisp. It's served with your choice of side.
---
OPEN:
Seven days a week from 9:00 am to 8:00 pm