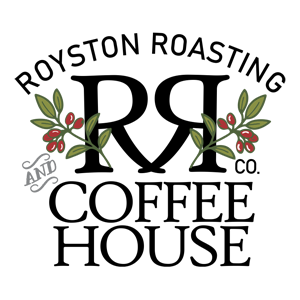 Royston Roasting Co & Coffee House
3904 Island Hwy S, Royston, BC V0R 2V0
Royston Roasting Co. & Coffee House
3904 Island Hwy S, Royston, BC V0R 2V0
---
Royston Roasting prides themselves on roasting 100% Arabica fair trade and organic coffee beans, available in retail & wholesale markets. In addition to their own roasted coffees, the Coffee House offers delicious bites for breakfast and lunch. Locally made pastries and sandwiches are always available and, now that soup season has arrived, they are offering beautiful house-made stocks, soups and chilis for lunch starting at 10:00 am.
---
Island Taste Trail Feature
Our Island Taste Trail pairing features a delicious Hazelnut Dark Mocha, topped with real whipped cream drizzled in chocolate sauce and a sprinkling of chocolate shavings! Or, skip the espresso and make it a Hazelnut Dark Hot Chocolate!
Paired with a perfect little shortbread cookie sandwich, Ferrero Rocher flavoured, that looks as fancy as it tastes! This civilized duo is sure to tickle the tastebuds and warm the soul on a Comox Valley Autumn day! This pairing is gluten free.
Option 1: 12oz. Hazelnut Dark Mocha and Cookie Sandwich is $8.00 + tax
Option 2: 12oz. Hazelnut Dark Hot Chocolate and Cookie Sandwich is $7.25 + tax
---
OPEN:
Monday to Friday | 7:30 am to 3:00 pm
Saturday | 8:00 am to 3:00 pm
Closed Sunday.