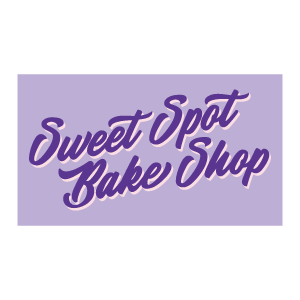 Sweet Spot Bake Shop
5-281 Island Hwy E, Parksville
Sweet Spot Bake Shop

5-281 Island Hwy E, Parksville
---
What started as a food truck, grew into a delicious brick & mortar bake shop perfect for your sweet tooth.
Located in Pioneer Plaza nestled in the heart of Parksville, they welcome you and yours to come treat yourself. They offer cookie delivery! Baked fresh and delivered to you any way you like 'em. Just like mum makes them, delivered fresh to your doorstep.
---
Island Taste Trail Feature
Coming soon!
---
OPEN:
Tuesday from 9:00 am to 3:00 pm
Wednesday from 9:00 am to 5:00 pm
Thursday from 9:00 am to 4:00 pm
Friday from 11:00 am to 6:00 pm
Saturday from 10:00 am to 4:00 pm
Closed Sundays and Mondays