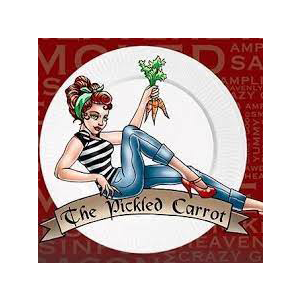 The Pickled Carrot Catering & Food Truck
The Pickled Carrot Catering & Food Truck
1673 Ryan Road East, Comox
---
The Pickled Carrot is open. They reinvented old family recipes, added southern influences to set a perfect West Coast menu. They are parked out front of their commercial kitchen space on Ryan Road and are operating 5 days a week.
Watch for weekly posts on their Facebook page for updates on features and family style take out options.
---

FOODIE CHALLENGE – The Atomic Chicken Burger
$15.00
An amped up version of our Southern Fried Chicken Burger, topped with our Fried Jalapeño Rings, Spicy Fire Monkey Aioli and lettuce on a brioche bun.
---
OPEN:
Tuesday to Saturday 11:30 – 6:30
Come and enjoy a meal on our new outdoor patio.
Call in your take out order 250-941-2266.