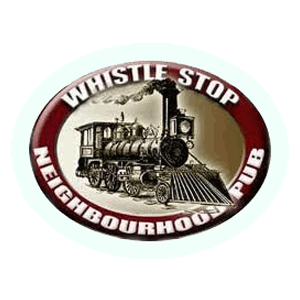 Whistle Stop Pub
2355 Mansfield Drive, Courtenay
Whistle Stop Pub
2355 Mansfield Drive, Courtenay
---
The Whistle Stop is offering their full menu to customers on the patio or for take-out. Guests 19+ are always welcome.
Looking for a unique experience? The team is now offering Stonegrill® dining. This unique cooking method enables patrons to enjoy a meal freshly grilled to personal taste, whether it be rare, medium or well done. When a Stonegrill® meal is presented at the table, diners simply turn over their Stonegrill® selection, then cut and side-lay a portion or two, allowing these to sear and cook to their liking. Their meal remains hot and enjoyable, as the natural volcanic stone retains a prime cooking temperature for 30 minutes, allowing diners to eat at leisure, with every bite as hot and delicious as the first.
---
Island Taste Trail Feature:
Brie for 2.
Topped with brown sugar Dijon sauce and spicy pecans.
Paired with:
2 glasses of wine
Feature price: $19.95 + tax
---
OPEN:
Monday to Sunday 9:00 am to 2:00 am